The Best Water Slide
Rentals in St. Louis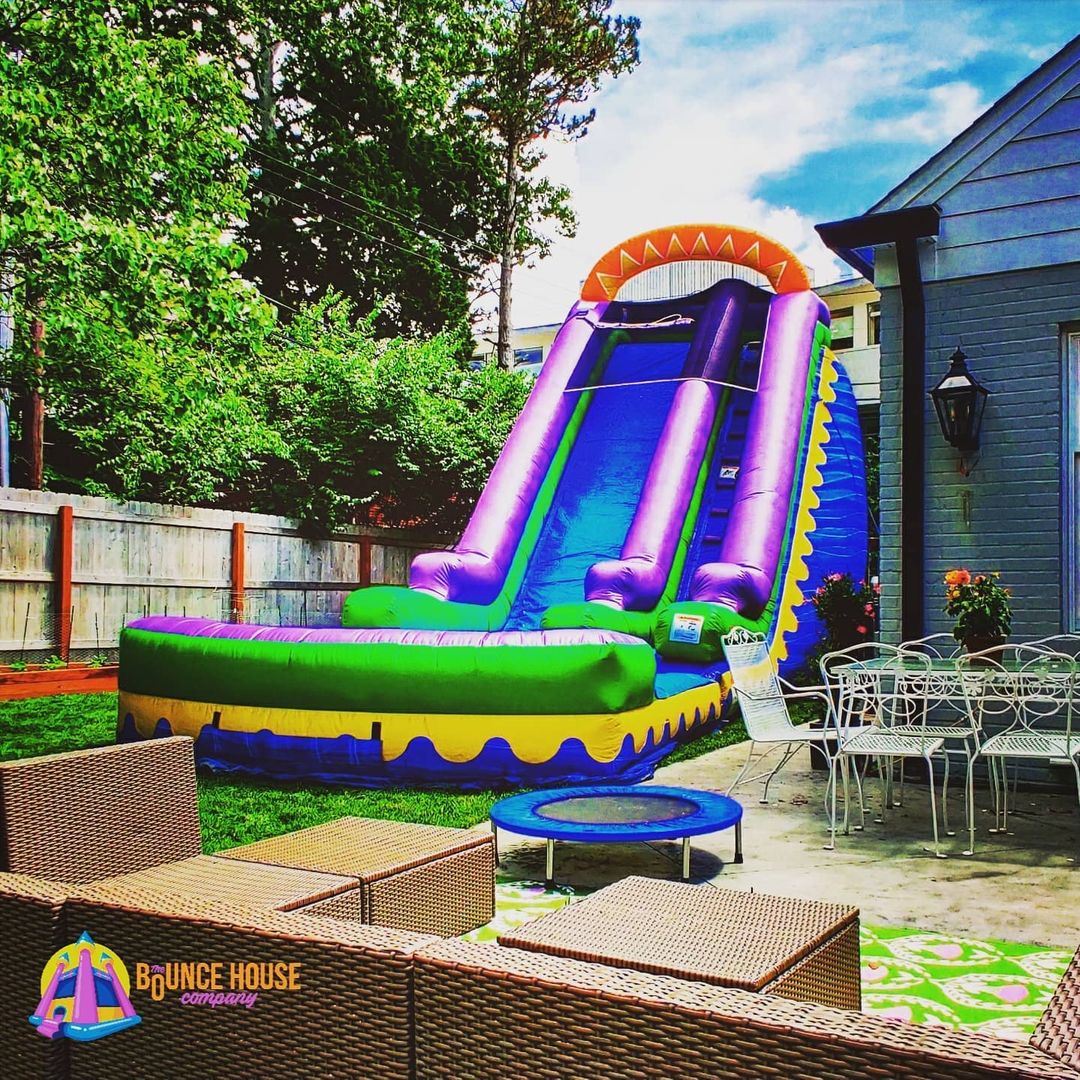 When it comes to wet and wild fun,
WE DELIVER!
if you're looking to rent a water slide bounce house for your next event in St. Louis, we've got you covered! Our water slide rentals in St. Louis have been the life of kids' parties for over a decade. We know from experience that planning a kid's party isn't exactly fun; instead, it is a tedious and exhausting task. However, as parents or adults, it gives us great joy to see children having fun, even if it means that we don't have as much fun with the process. St. Louis is known for its sweltering summers, and what better way to enjoy the summer than with an inflatable water slide? That's where our top-of-the-line, excellent-quality inflatable water slide rentals come in!

We have the largest inflatable water slide rentals of all types, sizes, and colors. What's more, is the fact that we've made booking a water slide effortless. All you have to do is book our water slide directly online. Please tell us when you want it delivered, pay a small booking fee, and we'll provide the water slide or any other inflatable on the day of your party. Choosing our water slide rental means saving yourself a great deal of time, effort, and frustration so that you can focus on other aspects of the party. Plus, if you can further spice things up with a bounce house rental.
Select Your Date!
  Water Slides Rentals

Water slide rentals.
Why Choose Our St. Louis Water Slide Rental Company?
We have been the water slide rentals of choice for many residential and business owners organizing parties for over a decade. We are dedicated to providing a one-of-a-kind water slide rental service, which sets us apart from all other businesses. Another reason why people choose us is that they can find a water slide and a dry slide at just about any price point. In other words, we are a full-service party rental company. Not to mention that all our slides are competitively priced.

Here are a few more reasons to choose our water slide and party rentals:

We have the largest selection of water slides, bounce houses, obstacle courses, and just about every other inflatable you'll need.

All our inflatable water slide rentals are competitively priced so that you save money when choosing us.

Our party rental services come with free advice! That's right; we are here for you if you have questions or need expert feedback.

Safety is a huge concern for us. That's why we ensure that all inflatables are safe to use, clean, and well-sanitized.

Our team will also set up the water slides for you hours before the party. That way, you can be assured everything is ready when guests arrive.

We arrange to have the water slides collected from the venue after your party, saving you from worrying about returning them to us.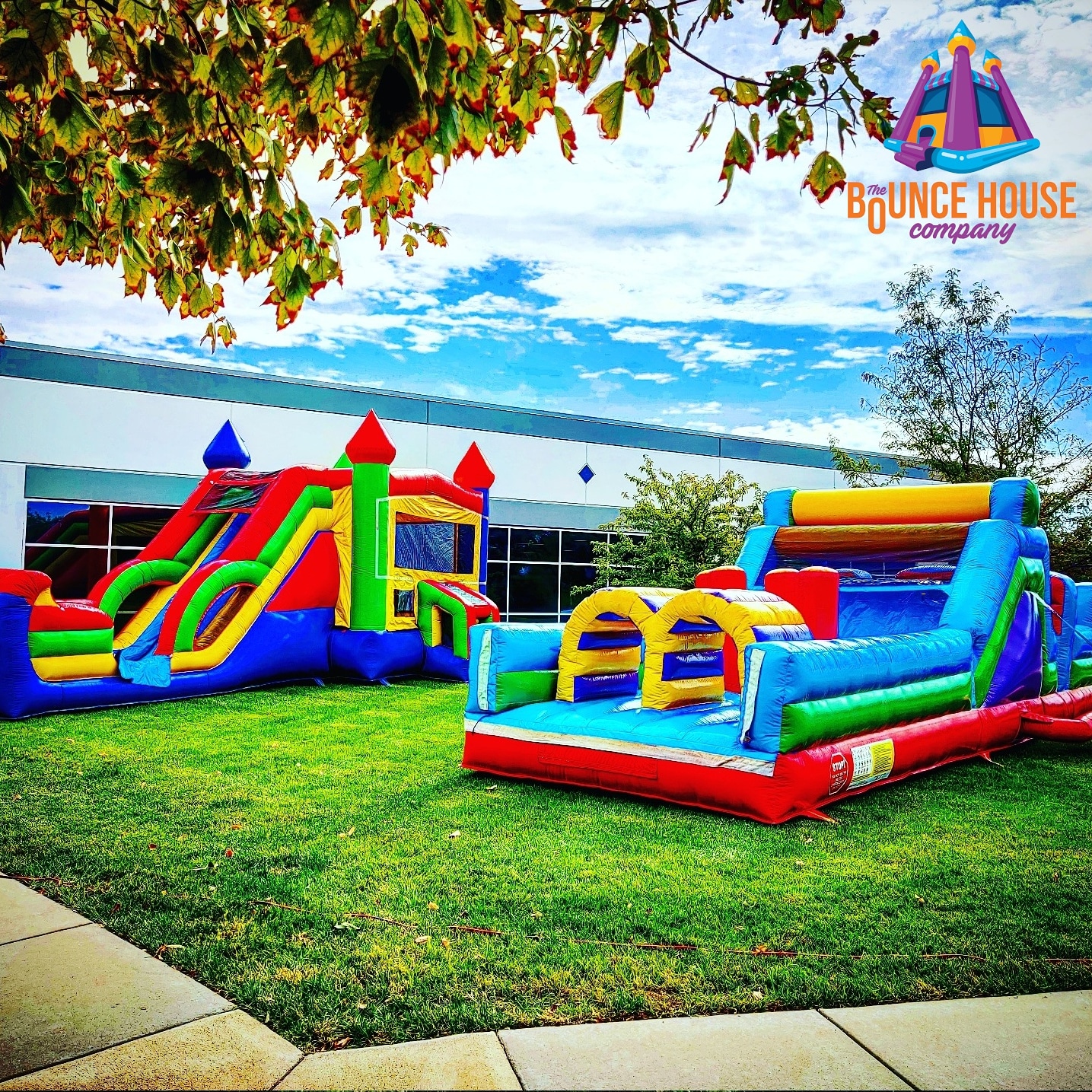 Our Bounce House Rentals and Water Slides Are Operated By Experts
We know from experience that sometimes managing and planning a party can be stressful. Trying to juggle every single facet of an event can be stressful. That's why we try to help as much as we can so that your party is memorable for everyone at it. One of the ways we help is to take responsibility for setting up and then operating all our party rentals when needed. So, whether it is blowing up water slides, making sure they are connected safely to the provided water line, or just making sure everyone uses the water slides safely, our experts are always on hand.

When you book a water slide, you don't have to worry about if it will be inflated and usable because our professionals will take care of everything for you. Our staff members have all the required experience, and so your guests are in very good hands regardless of the games you choose to rent.

Finally, we also make sure that the water slides are delivered in a timely manner, often hours before the birthday party or any other events are scheduled.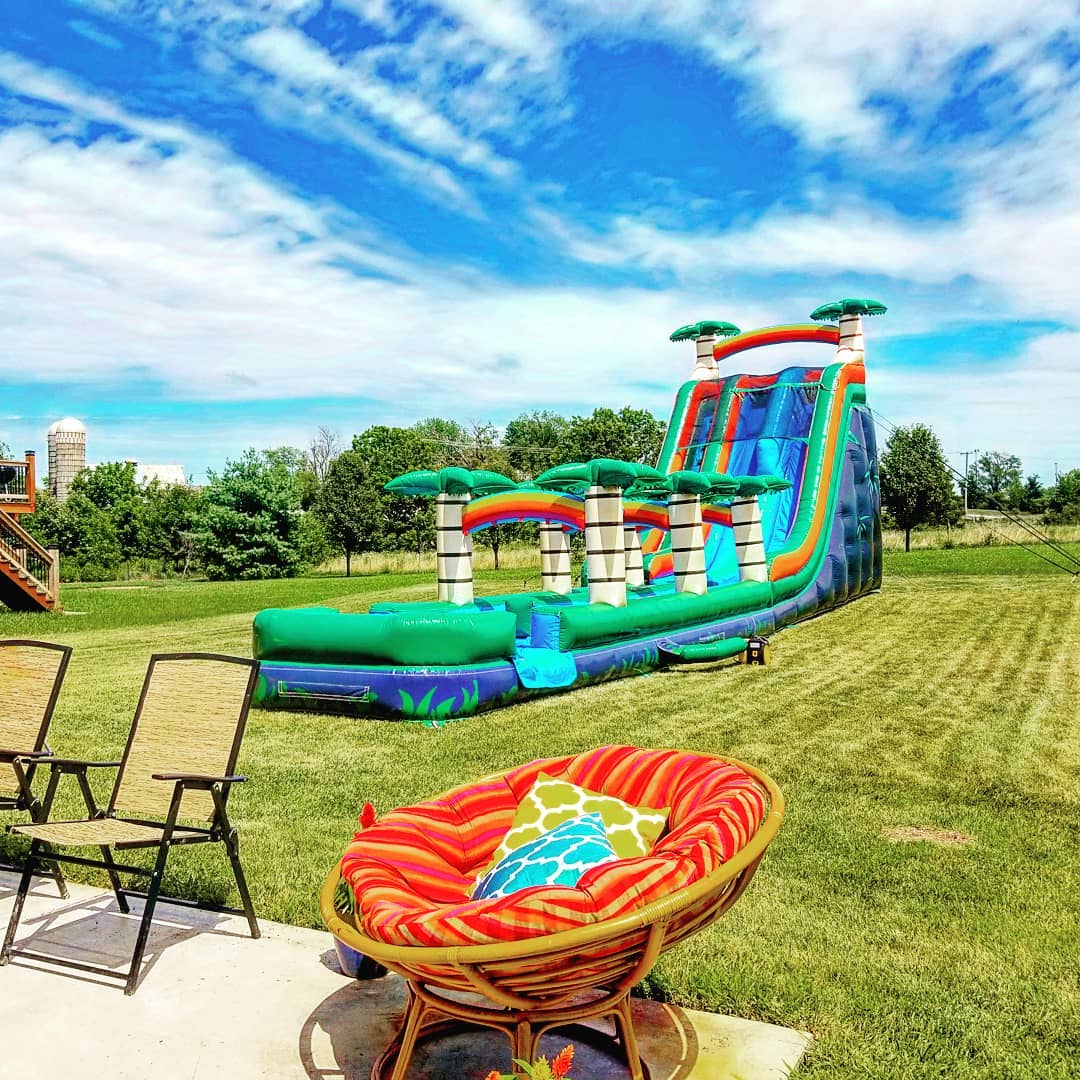 We Have the Highest Quality Water Slides in St. Louis and Surrounding Areas
We are recognized as having the highest quality party rentals. That's one of the reasons why we are the company of choice for most individuals and businesses. To ensure safety and security, our inflatable water slides are made using the best materials, and we make it a point to check and re-check our inflatables before and after delivery. That's why you can be assured of their safety.

Every water slide is meant to be used by kids, which is why they can take quite a beating. However, we also have water slides for adults, in which case they can take 100x the beating and still last for years! In other words, your kids and guests are in very durable hands.

Whether it is a carnival, beach party, or a themed backyard bash, you'll find exactly what you need right here.

Looking for Inflatable Rentals in St. Louis, Missouri? Call Us!
Whether you need to hire small water slides for toddlers, larger ones for older kids, or the largest ones for adults, we have them all and more. Moreover, we've made booking a water slide very easy; just about everything can be done via our website. However, if you have questions or need help choosing a water slide, please call us! Our team is always more than happy to help.

We are also a phone call away if you need help planning your party or are trying to find a party rental that best meets your needs. We are always happy to take the time to help our clients make the best decision for their party.