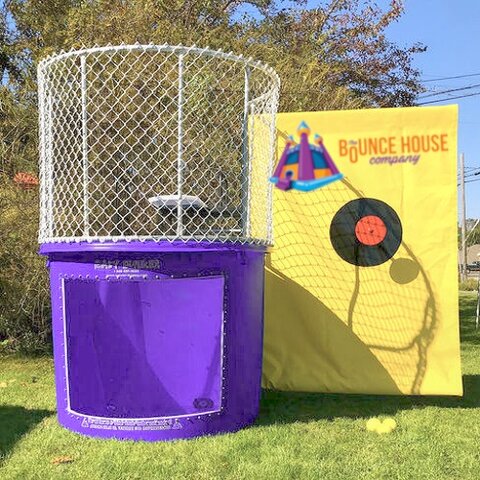 Purple Dunk Tank




Available Booking Options

| | | |
| --- | --- | --- |
| Full Day | $325.00 | Displayed Price |
| Two Day Special | $455.00 | +40% |
| Three Day Special | $520.00 | +60% |



If the dunk tank is being set up inside a fenced-in area, please ensure it will fit through the gate. The dunk tank needs a width of 5.5ft clearance to fit through a gate. If this is not checked before delivery, there may be an additional fee based on the setup time and procedures.
The dunk tank holds 500 gallons of water.
You have to be 13 and up to be in the dunk tank.
The weight limit is 250 pounds.