The Leading Bounce House
Rental Company in St. Louis
For the best bounce house rentals in St. Louis, look no further than The Bounce House Company. We believe in providing a service that's unsurpassed in quality, affordability, and on-time delivery. Regardless of the size or type of party, our team will make sure that it is memorable and fun.
We are the leading party and event rental company in St. Louis, with dozens of various types of bounce houses as part of our inventory. In addition to your standard bounce houses, we also have a pretty large selection of obstacle courses, water slides, and lots of carnival games, all of which are perfect even if you are organizing a church fundraiser.
Our team makes sure that every bounce house you rent is delivered to your doorstep, regardless of if you are in St. Louis, Wentzville, O'fallon, Florissant, or any of the surrounding areas. In fact, we deliver up to 100 miles of St. Charles, MO. Renting a bounce house is easy so click here to check out our extensive inventory.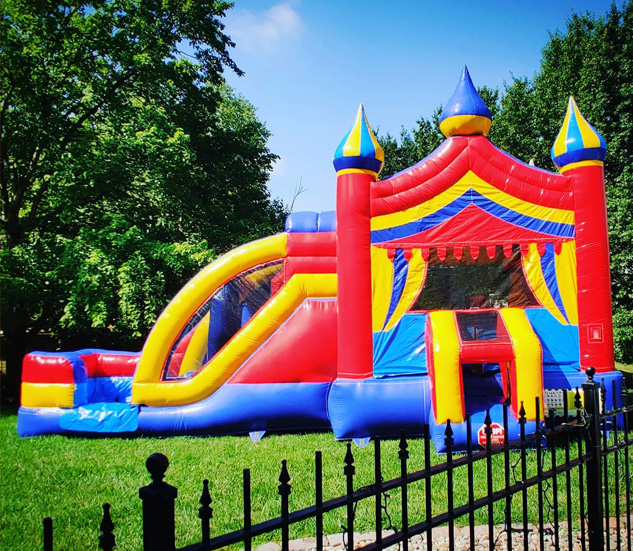 Why Choose Us
We are the bounce house rental service of choice in St. Louis because people have over the years grown to trust us. Thousands of parties later, home and business owners know that they will find the very best inflatables that money can buy at The Bounce House Company. However, here are a few more reasons to choose our rentals in St. Louis:
Party Experts - That's right! Over a decade of industry experience and hundreds of bounce houses in our inventory is assurance that we know a lot about planning a successful party. What's more, we are willing to use our experience to make your party memorable too.
Bounce Houses of All Sizes - Whether you are searching for a small bounce house for a few toddlers or want the largest ones for adults, we have them all. In fact, the sizes for every bounce house are mentioned on our website, so you can choose the right size based on your needs.
Easy To Book - We've made booking a bounce house(s) very quick and easy. Everything can be done via our website. Being able to book online makes planning your next party a lot easier.
We Set Them Up for Free - You never have to worry about setting up the bounce house(s) because our team will set it up for free. We will return after the party to deflate and remove the bouncers from your property. So, that's one less thing for you to manage and worry about after the event.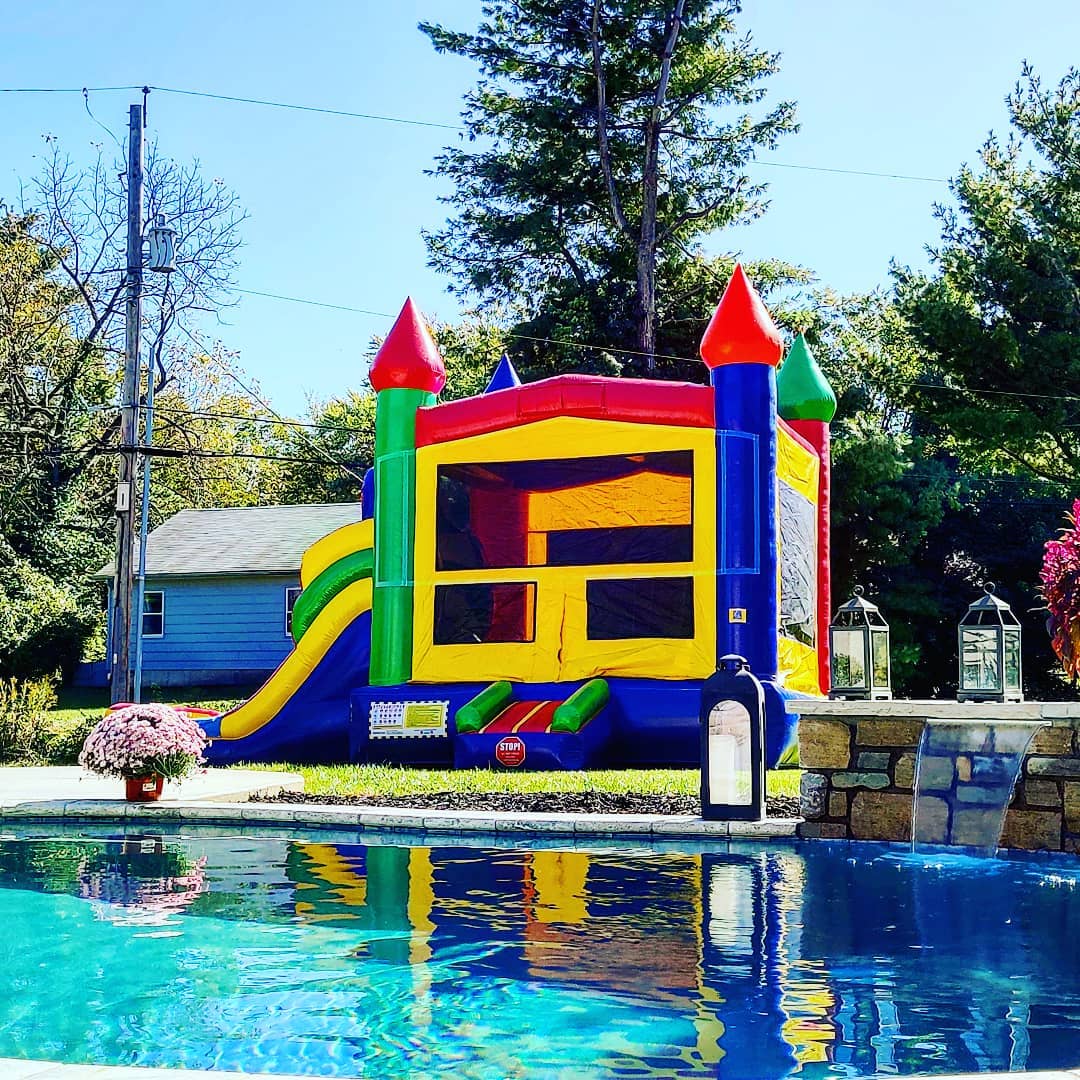 A Wide Selection of Bounce Houses and Inflatable Water Slides
We are often considered the one-stop-shop for all things inflatable. Not only do we have a pretty stacked inventory of bounce houses of various colors, sizes, and themes but an equally large inventory of water slides. Our water slides are some of the most popular rentals during the summer, and that's why we continue to add the latest and greatest to the list. After all, kids love to have a bounce house for their birthday.

Despite our significantly large selection of bounce house rentals, as a responsible rental company, we make sure that every one of our bounce houses is of the best quality. Whether we are buying a new bounce house or sending one out from our warehouse, each one gets inspected. Not only do we inspect our inflatables for safety issues, but also hygiene and appearance. That's why despite our competitive pricing, we assure you of never having to deal with a bounce house that's dirty, worn, or compromises the safety of your guests. So, equipment guarantees hours of fun for your friends and family in Missouri.
Check out our Water Slides!
Affordable Bounce House and Inflatable Rentals
We strongly believe that home and business owners shouldn't have to break the bank to rent a few inflatables. In other words, party rentals can be affordable and yet of the best quality. You shouldn't have to pay a lot of money just to make sure that the inflatables you rent are of the best quality. Over the years, we've rented out our bounce houses to some of the most memorable school events, backyard parties, and church gatherings while helping our clients save money. In fact, we offer the best bang for your inflatable rental dollars regardless of how you look at it. That's why we are the bounce house rentals service of choice for many people in the state.

The Bounce House Company is a family-owned party rental business serving Missouri and Illinois. To help ensure that your events and celebrations are their very best, we offer a variety of top-quality, durable, and safe party equipment. We are a fully insured and licensed company in Missouri. In addition to bounce house rentals, we can supply all that's needed to make your gatherings special. We service many surrounding areas including St. Charles, O'Fallon, Wentzville, Troy, Warrenton and more. With affordable entertainment for all ages, friendly staff to assist you with any needs, and great customer service to assist in all your accommodations, you're sure to find exactly what you need to entertain your crowd and make your event memorable. Additional Photos and Videos of our products can be found on our Facebook and Instagram Pages.
We also have inflatable slides, water slides, chairs and tables, and concessions including popcorn machines, sno-cones, and cotton candy. So whatever you want to call them...give us a call or reserve on-line and we promise a great time. Click Above To Get Started!
How to Order
1. Order

Place your order online or over the phone with our customer service representative.

2. Confirmation

Expect a call or email for order confirmation.

3. Reserve

Secure reservation by placing a 50% deposit with credit card, cash or check.

4. Agreement

Wait for an email with your rental agreement and invoice.

5. Finalize

Expect a call or email 1-2 days prior to your event to finalize event and order information.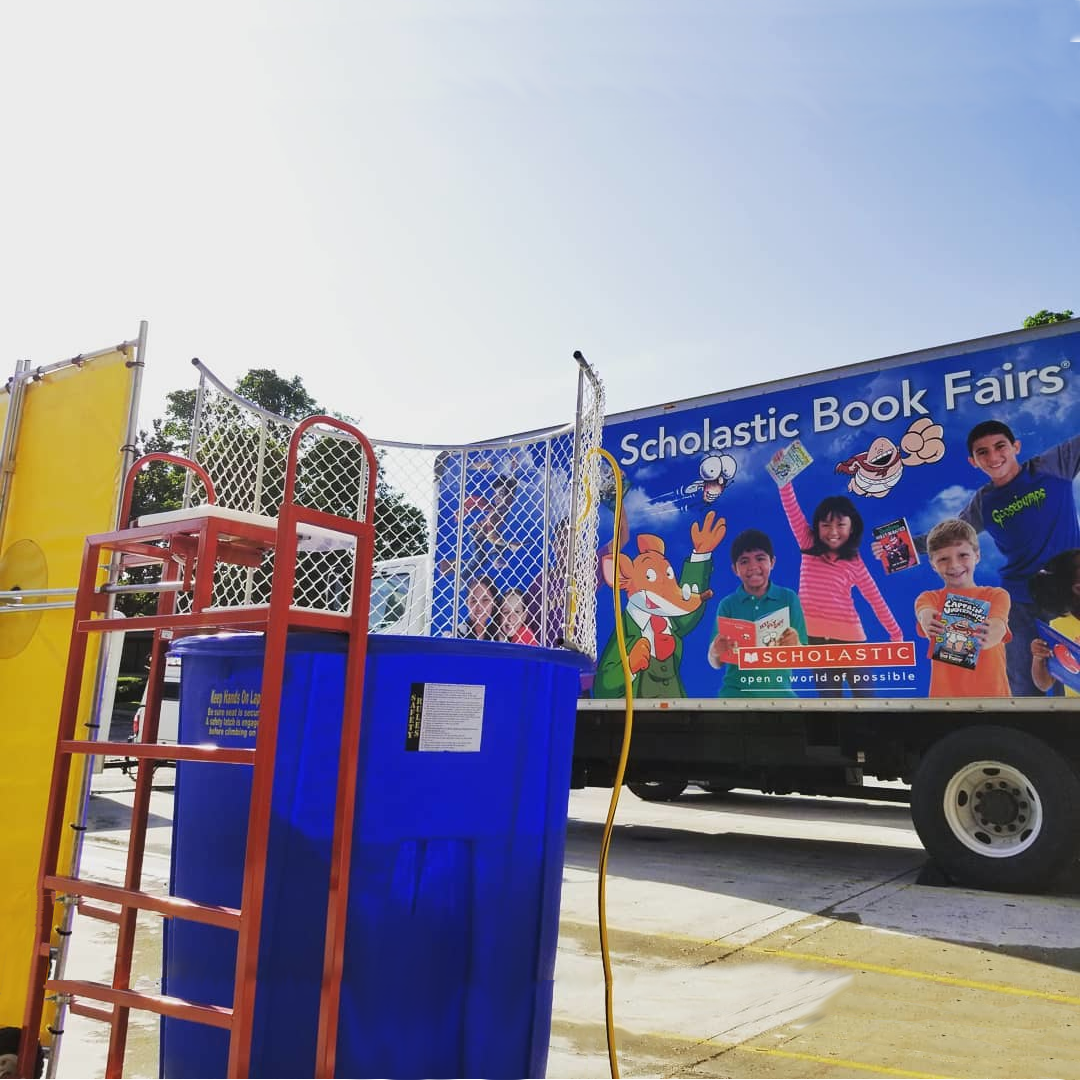 Dunk Tanks!
Dunk tank rentals in St. Louis & surrounding areas!
View Products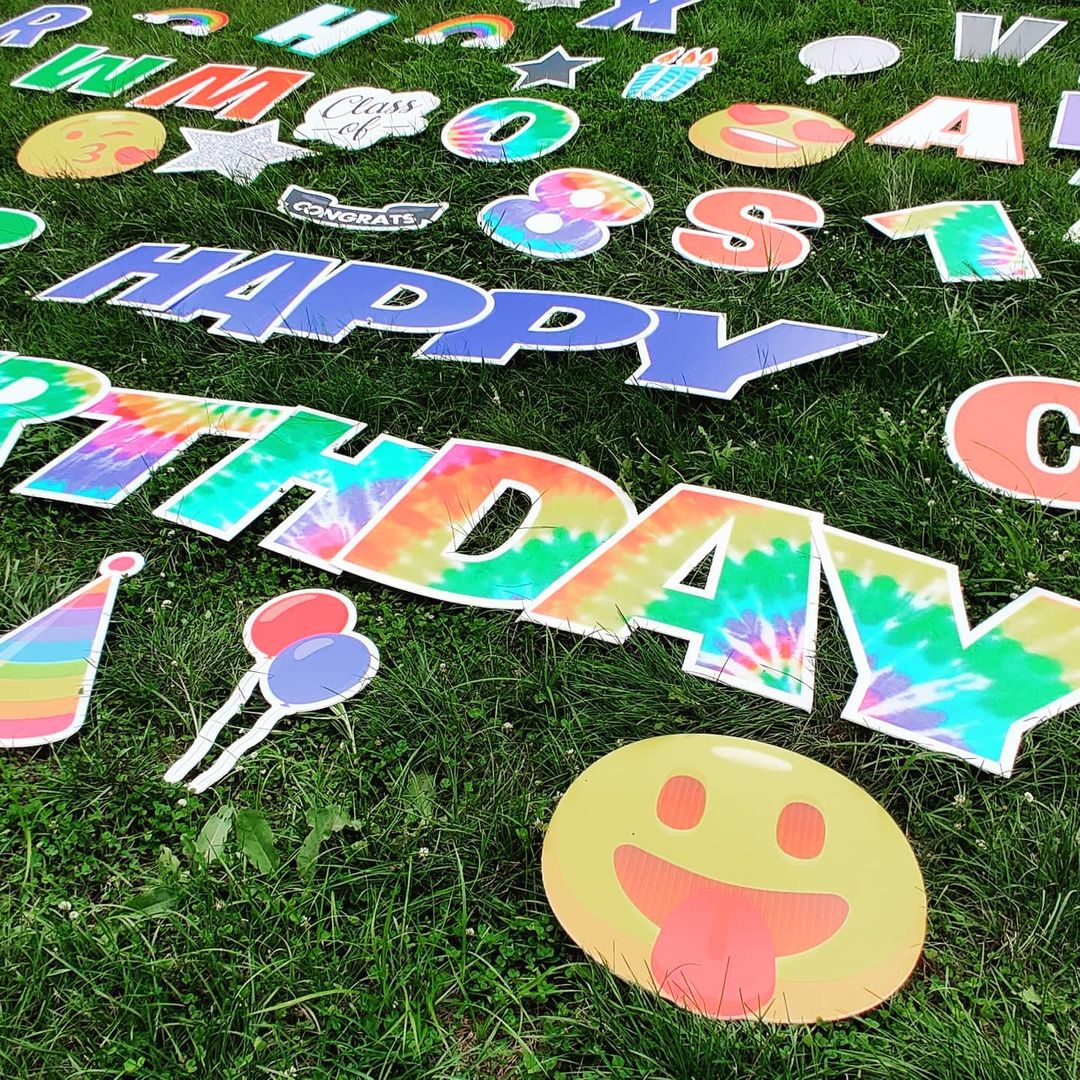 Yard Card Greetings!
Check out our many styles & setups all in one place!
View Products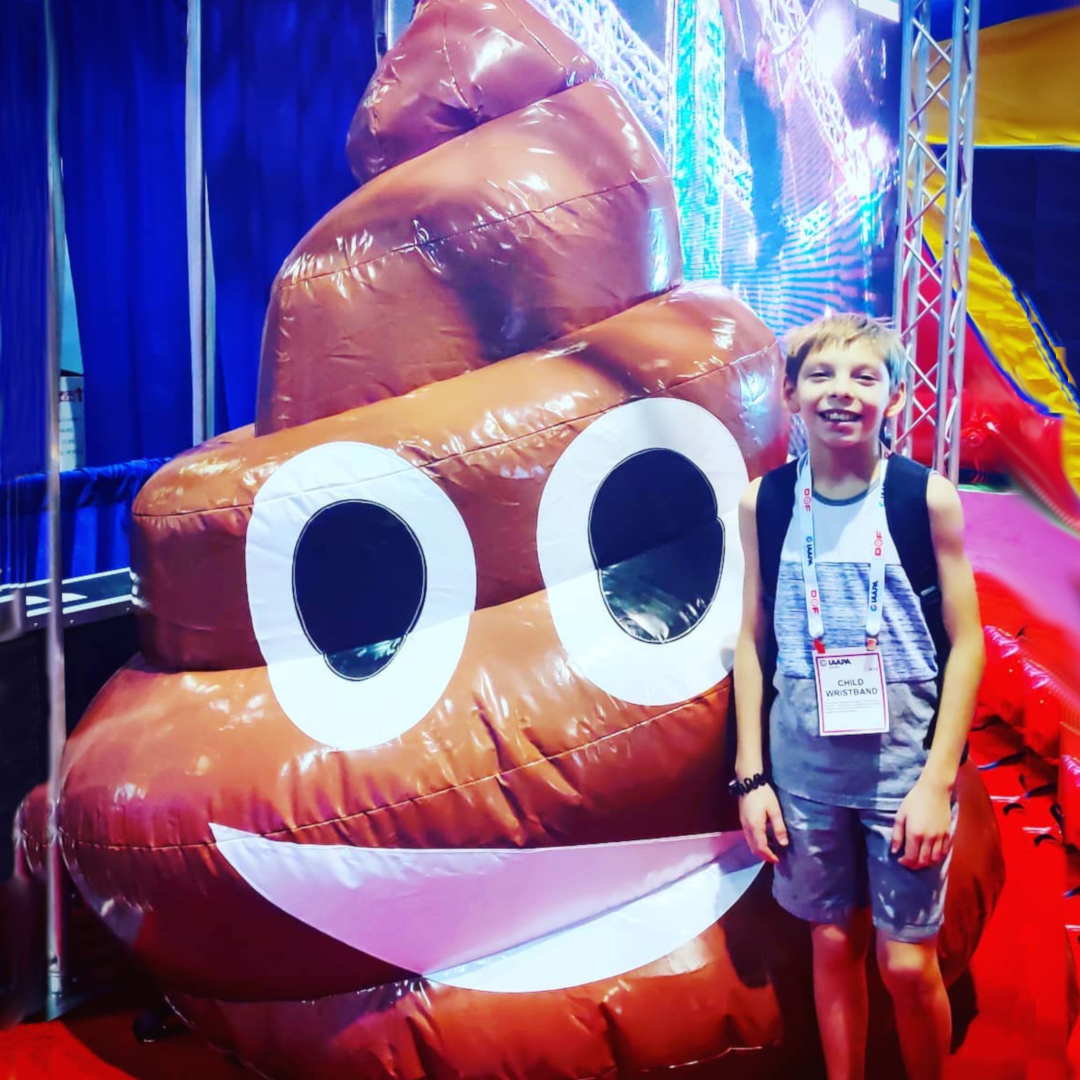 Party Rental Extras!
Check out our party rental extras for any event!
View Products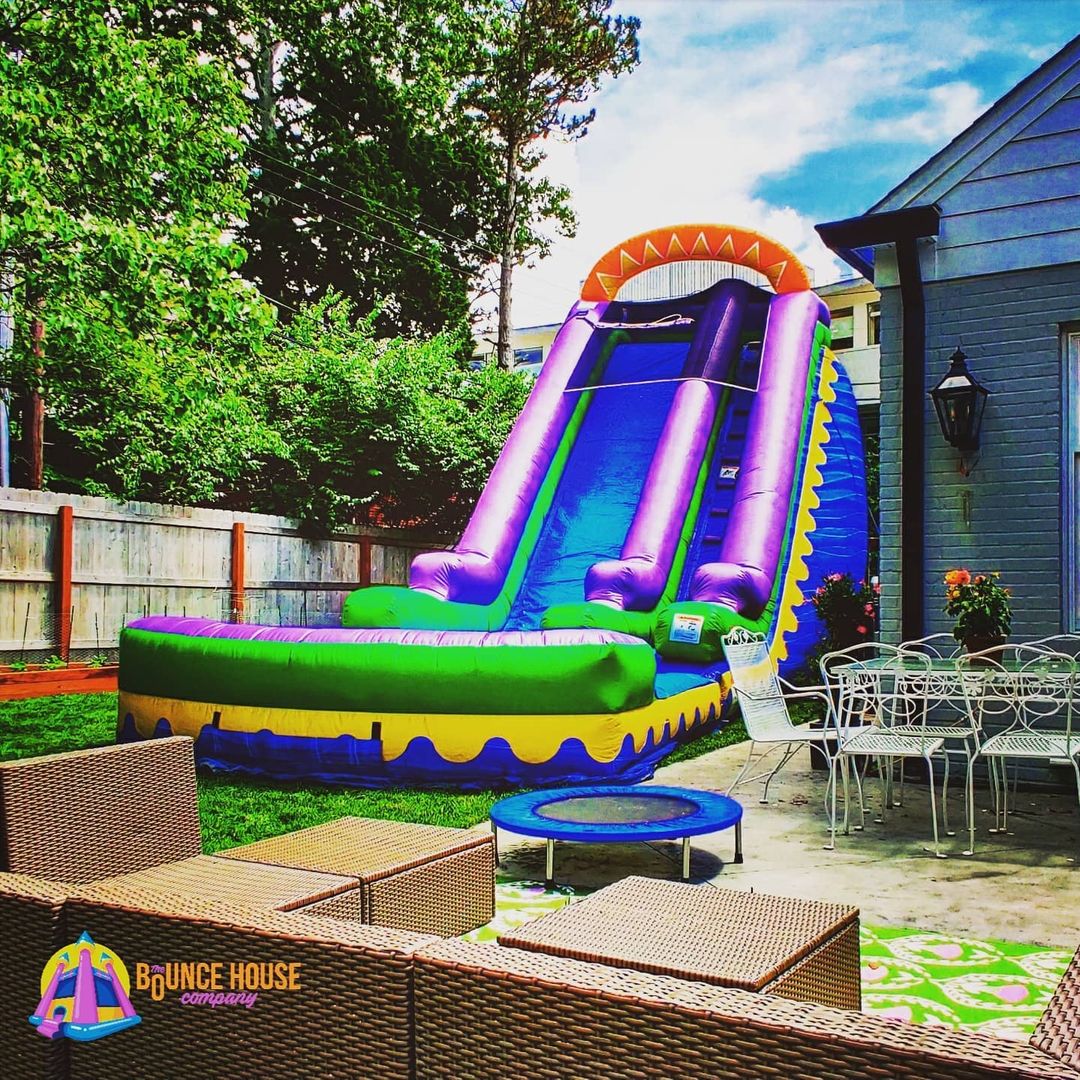 Things to do in St. Louis! 2021
Give us a call, we can help you out!
View Products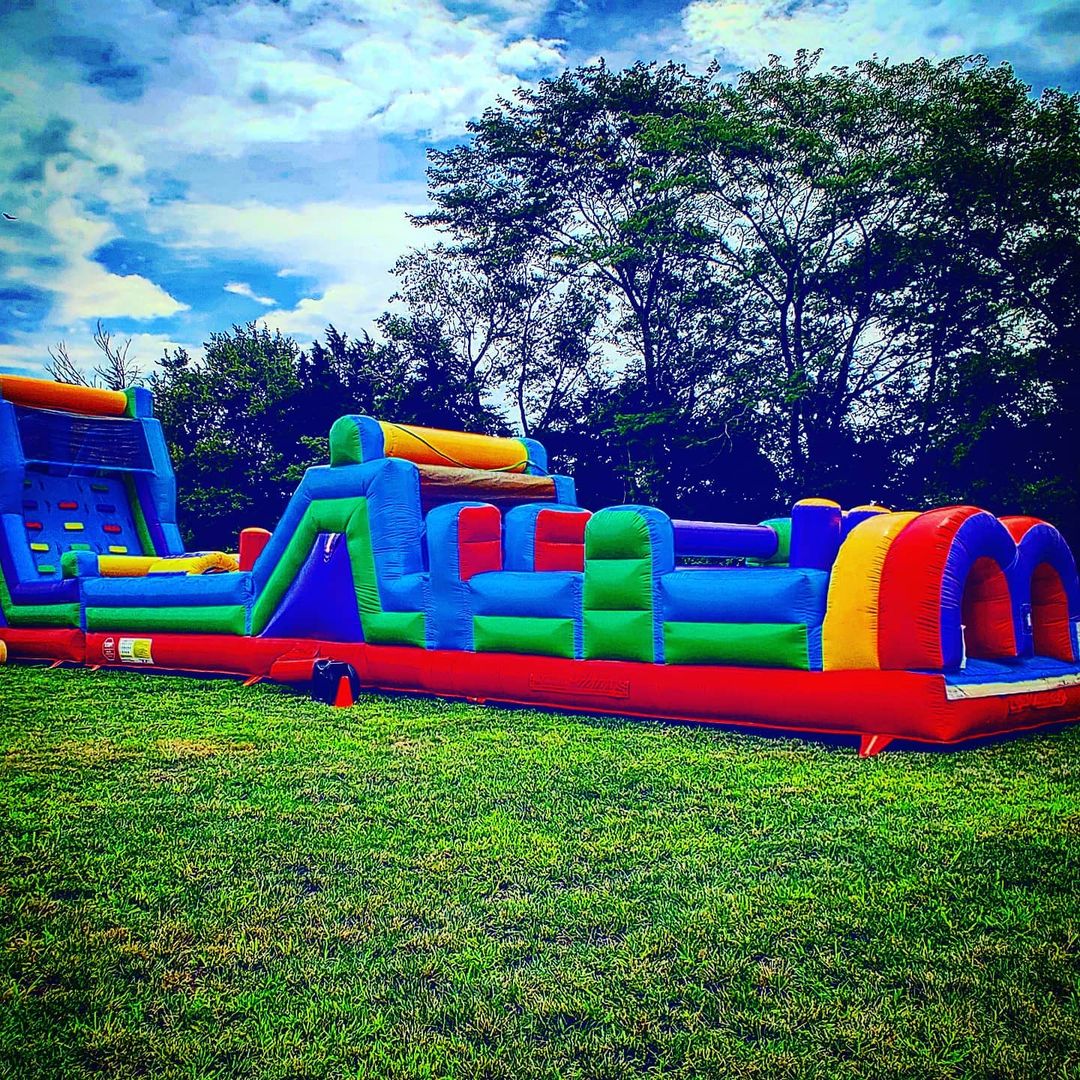 Large Inflatable Obstacle Courses!
Large Inflatable Obstacle Courses!
View Products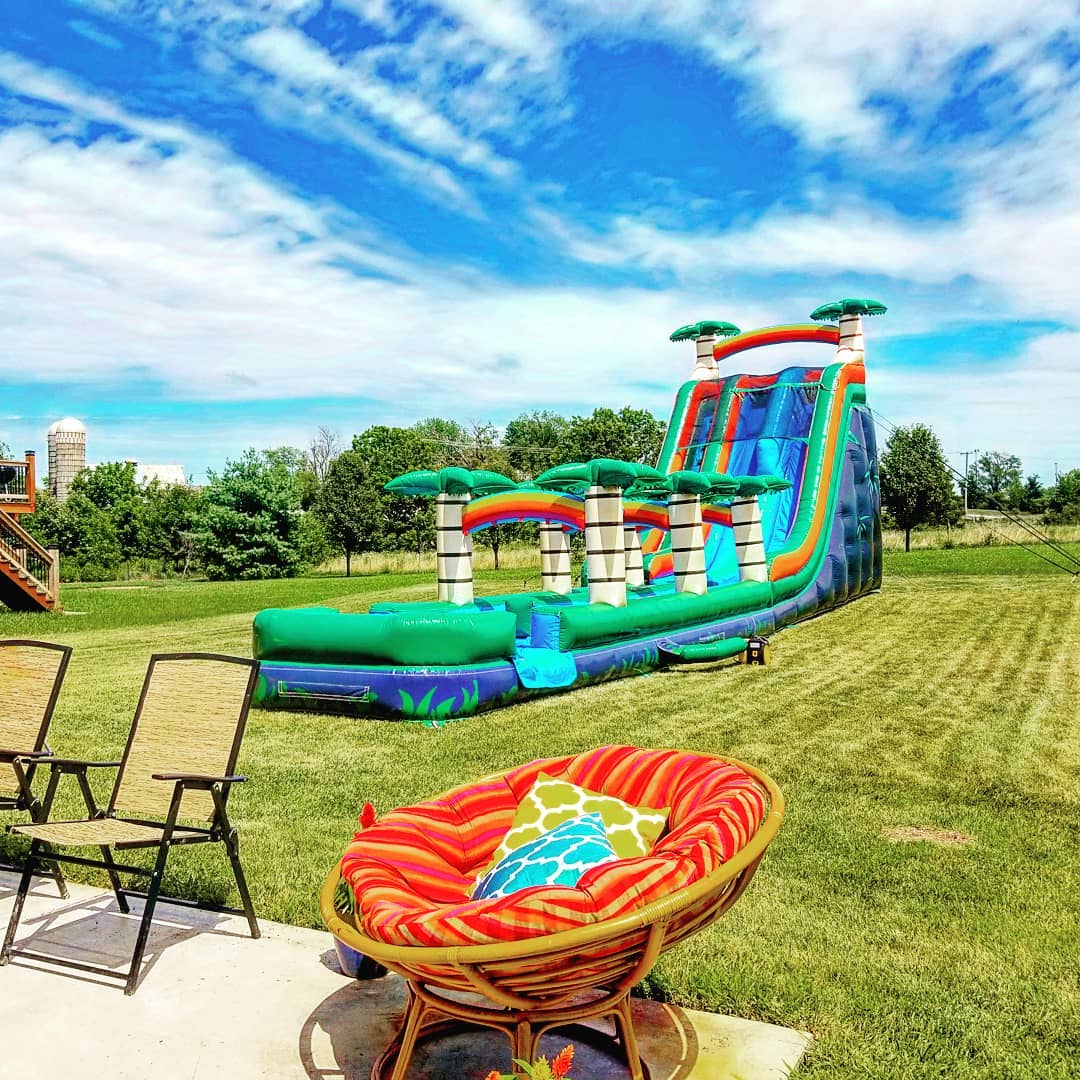 Large inflatable water slides!
Water Slides For All Occasions Home Or Public Events!
View Products
Full Day Rentals!
Licensed and Insured!
24/7 Customer Support!
Newly Updated Products!
4 Hour Rentals
Limited Inventory
Uninsured