Carnival Ride Rentals in St. Louis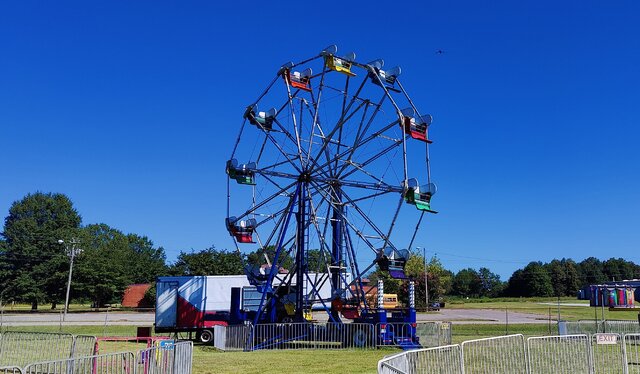 From Ferris Wheels to Super Slides,
Our Carnival Ride Rentals Will Take Your Event to the Next Level!
If you're planning an event and want to make sure it's unforgettable, consider rentaling our carnival rides. With a range of exciting rides available, including ferris wheels, rock climbing walls, carnival swings, mechanical bulls, carousels, super slides, and more, you're sure to find something that will appeal to guests of all ages.
Carnival ride rentals offer a unique entertainment option that is sure to create lasting memories for your guests. Whether you're hosting a birthday party, corporate event, school fundraiser, or community celebration, carnival rides are always a crowd-pleaser.
If you're concerned about staffing the rides, don't worry. We offer staff to run the rides for you, ensuring that everything runs smoothly and safely. You can sit back, relax, and enjoy the event with your guests, knowing that experienced professionals are taking care of everything.
Overall, carnival ride rentals are a great way to add excitement and fun to any event. With a variety of rides to choose from and professional staff to run them, your guests are sure to have a great time and leave with unforgettable memories.
Select Your Date