Air Dancers Rental St. Louis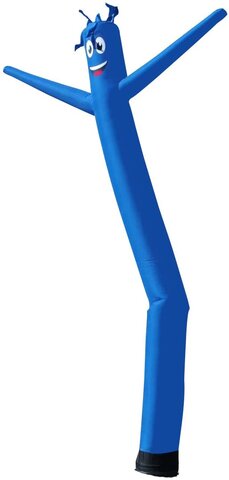 Don't let your floor be a bore
Our air dancers have all the moves!
Air dancer rentals may not be the first thing that comes to mind when planning an event, but they can be a fun and eye-catching addition to any occasion. These inflatable dancers come in two sizes, 10 or 20 feet, and can be rented in a variety of colors to match any theme or branding.
Whether it's a grand opening, a birthday party, or a community event, air dancers are perfect for attracting attention and creating a lively atmosphere. They move and dance in the wind, making them impossible to ignore. They're also easy to set up and can be placed indoors or outdoors.
If you're looking to add some excitement and energy to your event, consider renting an air dancer. With their vibrant colors and playful movement, they're sure to delight guests and draw attention to your occasion.
Select Your Date