Obstacle Course Rentals St. Louis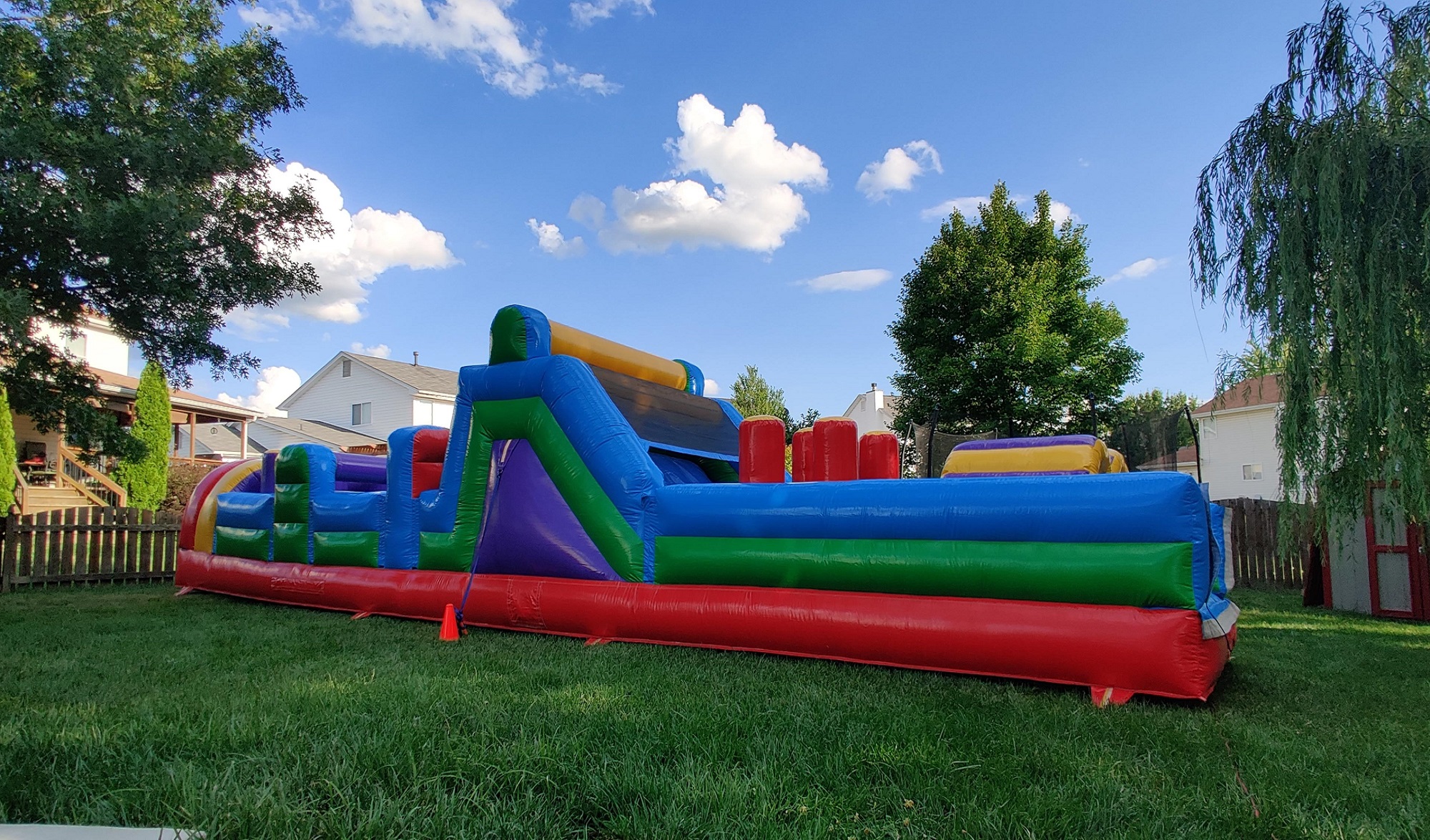 Inflate your ego and challenge your friends
With an inflatable obstacle course
Friendly, fun competition at its finest! Inflatable obstacle courses come in a variety of styles from head-to-head races, group challenges, wet or dry obstacles, and more.
Our inflatable obstacle courses are designed to provide a safe and challenging experience for both kids and adults. We take pride in our high-quality equipment and exceptional customer service, which is why we are the go-to rental company for inflatable obstacle courses in St. Louis.
Our team of experts is always ready to help you plan your event, from choosing the perfect inflatable obstacle course to delivery, set up, and take down.
Ready to accept the challenge? Choose your event date to see which courses are available for your event.
Select Your Date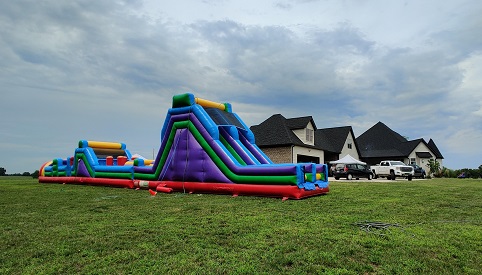 St. Louis' Best Obstacle Course Rentals

Add joy and excitement to your next party or event. Our brightly colored inflatable obstacle course setups are available in different shapes, sizes, and themes to accommodate your unique gatherings. We're happy to work with you to provide a stimulating and safe course for all ages.

Our commercial obstacle course rentals are made of sturdy, top-of-the-line vinyl. Friends, family, and party guests will have a blast racing through exhilarating and challenging obstacle courses. Obstacle courses are a hit at any event. Choose from stand-alone courses or combine them with other units for the ultimate obstacle challenge.
About the Inflatable Obstacle Courses

Safety is our top priority. We go the extra mile to ensure every event is just as enjoyable as it is safe. Our obstacle course rentals are easy to set up and flexible to use in various locations. Our commercial-grade inflatables are made with non-slippery material for better grip while jumping, climbing, sliding, and having a blast.

If you have any questions or concerns regarding the safety of our inflatable obstacle courses or want to learn more, we're always here to answer any questions you may have. Reach out, and a member of our team will be glad to assist you.

What Type of Events Can We Accommodate?

Our inflatable obstacle courses are a fun and safe way for your party guests to enjoy their time and engage in some friendly competition. Climb, slide, tumble, and try again until you make it to the finish line. Obstacle course rentals combine the quintessential fun spirit of a bounce house with a bit of a friendly competitive edge. The Bounce House Company has an inflatable obstacle course to fit any size event. We've worked with large fundraising campaigns, helped make corporate events memorable, turned schools into mini versions of American Ninja Warrior, and of course, provided countless hours of entertainment for kids and adults at birthday parties and celebrations.

Our inflatable obstacle course rentals are equipped with various extras, including slides, tubes, climbing walls, challenging obstructions, and more. Pick from our selection to choose the right age-appropriate obstacle course for your next event.

How Does it Work?

We do all the work for you. We offer obstacle course rentals in St Louis and the surrounding areas. Our team will deliver the inflatable obstacle course right to your doorstep or designated event location. The Bounce House Company will provide and safely set up the inflatable obstacle course, so all you need to worry about is having fun. Once the party is over, our team will disassemble the obstacle course and bring it back to our storage facility. You don't have to worry about a thing. We're here to give you peace of mind knowing your event will go smoothly. Need more assistance? Ask us about hiring a staff member to watch over the obstacle throughout your event.
Our Promise to You
A fun-filled day is right around the corner. We focus on entertainment, safety, and customer service. Our priority is making your events extraordinary with solid support from our staff, dependable obstacle courses, and trusted customer service.

If you have any unique specifications or requests, please let us know. Our team will go above and beyond to meet and exceed your expectations. Regardless of the size of your event, age group, or reason for celebrating, we're here to ensure it's memorable and entertaining.

At The Bounce House Company in St. Louis, we're proud to provide top-of-the-line obstacle courses at affordable prices and second-day specials. Let us help you take your party to the next level!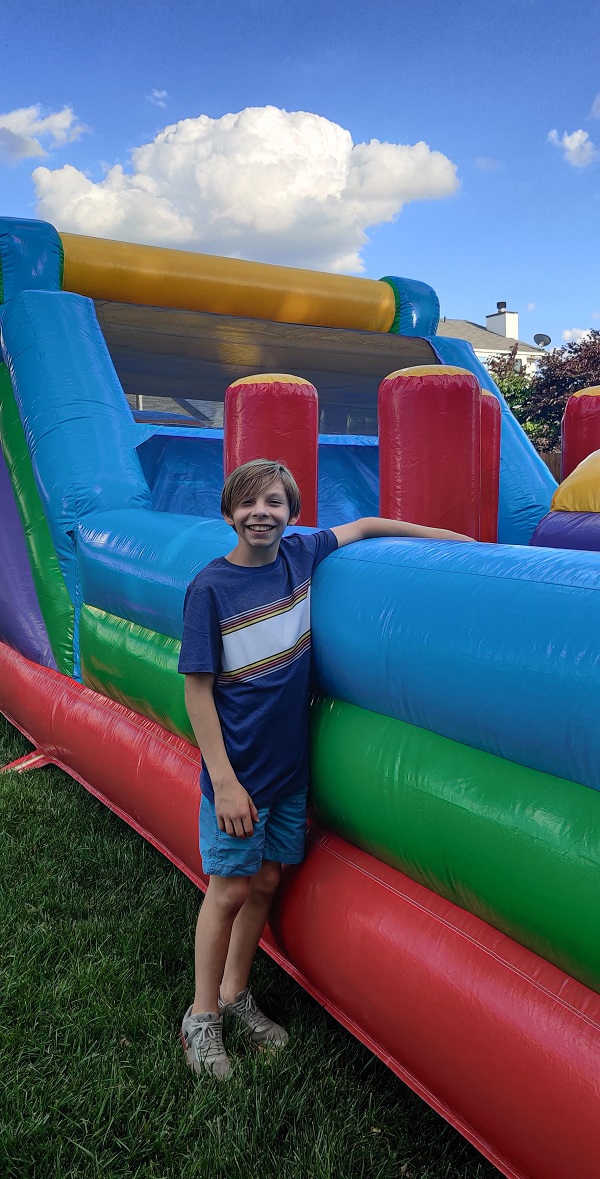 Get in Touch
When it comes to having fun, trust The Bounce House Company.

The Bounce House Company is based in St. Charles, MO, and we serve areas including Wentzville, O'Fallon, St Charles, Florissant, St Louis, Kirkwood, Clayton, and more! We can deliver our obstacle courses anywhere within our delivery zone of 100 miles. Unsure if you're in our delivery range? Let us know the location of your event, and we will tell you if we can make it.

Don't miss out on the fun. Call us to add excitement and friendly competition to your next event! Book your obstacle course rental today.