Bounce House, Water Slide, Obstacle Courses, Games, Tables & Chairs & More! We deliver to your location for setup & pickup!
We specialize in various events ranging from backyard birthday parties, parks, and corporate events, to large festivals.
At The Bounce House Company, we recognize that our employees are our most valuable asset. We strive to create a work environment that inspires creativity, innovation, and growth, so our team members can provide our clients with the best possible experience.

We take great pride in our ability to deliver unforgettable memories that last a lifetime. From our unparalleled event coordination to our flawless production and exceptional service, every member of our team is committed to achieving this goal.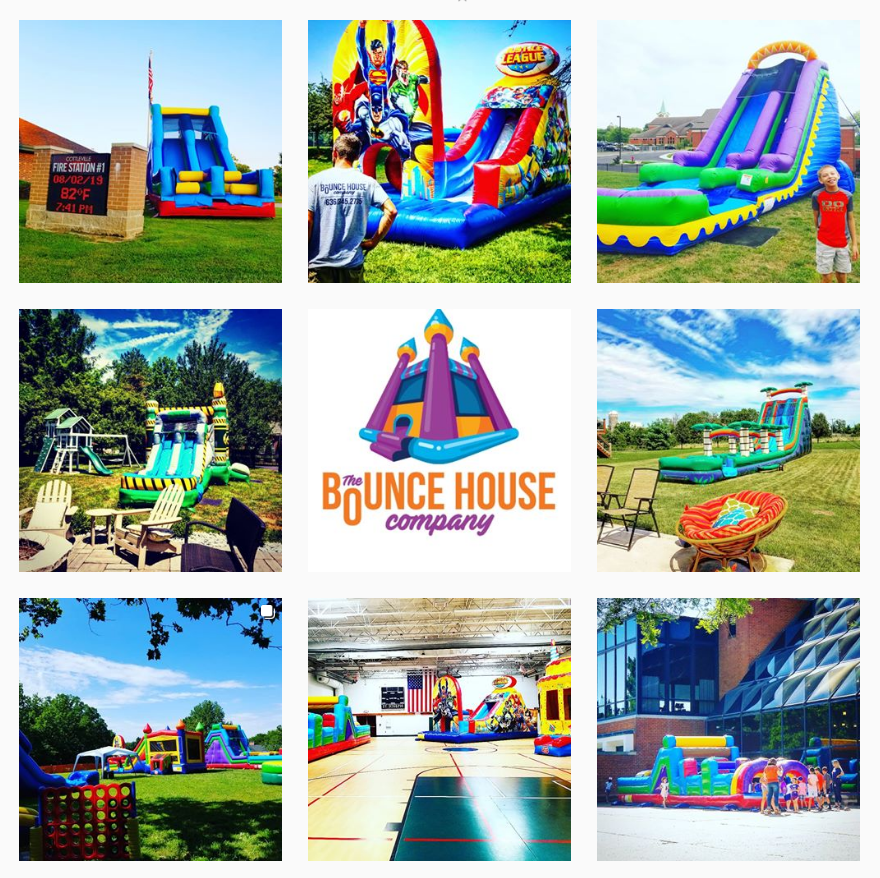 We believe in investing in our employees, providing them with the tools, resources, and training they need to excel in their roles. From mentorship programs to professional development opportunities, we're dedicated to helping our team members grow and reach their full potential.

If you're a driven, passionate individual looking to join a team of like-minded professionals who are dedicated to delivering exceptional experiences, we encourage you to apply to join our team at The Bounce House Company. Let's work together to create memories that will last a lifetime.
Delivery Driver
---
Deliver Customer Orders To Different Addresses Through Different Routes
Follow Routes and Time Schedules
Load, Unload, Prepare, Inspect, and Operate A Delivery Vehicle
Lead Delivery Crews
Delivery Crew
---
Assist Delivery Drivers In The Loading, Transporting, and Unloading of Customer Orders In A Safe, Timely Manner
Track Incoming And Outgoing Inventory
Assist Drivers Safely In Route Instructions During Transit
Communicating With Office and Other Team Members To Meet Delivery Deadlines


Office Staff
---
Perform A Range Of Basic Office Support
Answering Phones, Directing Calls, and Customer Support
Organize Routes And Transit Arrangments For Delivery Staff
Routine Clerical, Data Entry, And Performing Tasks As Assigned


Cleaning Crew
---
Perform Basic Cleaning Routines On Inventory And Within the Warehouse
Maintain A Cleaning Log Of Incoming and Outgoing Inventory
Keep Management Up To Date With Any Items Needing To Be Stocked
Keeping Supplies And Stocked And Organized For Delivery Staff
Graphic Designers
---
Study Design Briefs And Determine Requirements
Create Engaging Content For All Social Media Accounts
Conceptualize Visuals Based On Requirements
Prepare Rough Drafts And Present Ideas
Develop Illustrations, Logos, And Other Designs Using Software or By Hand
Sales Engineer
---
Prepare And Deploy Networking Strategies
Collaborate With The Sales Team To Understand Customer Requirements And Provide Sales Support
Establishes New Accounts By Identifying Potential Customers And Planning And Organizing Sales Call Schedules
If you're interested in joining our team, we've got openings for Drivers, Crew Members, Cleaners, Event Staff, and Event Managers. We offer flexible schedules with part-time positions, perfect for St. Louis college students and high school summer jobs. We're excited to see if you're the perfect fit for our world of fun and entertainment!