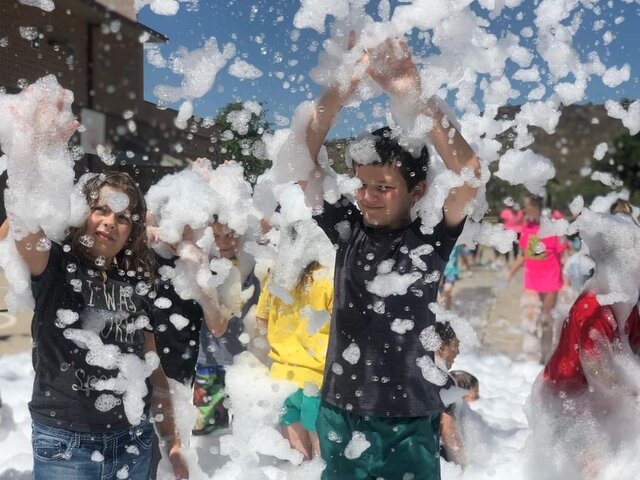 Splish splash, this isn't a bath
Foam machine rentals for suds of fun!
We go beyond just foam machine rental by providing the foam solution and pit! A foam party is an incredible novelty and perfect for outdoor events, pool parties, and even indoor events.
Foam machines create a foam that is similar to soap bubbles but is safe for the skin and eyes. The foam solution used in foam machines is made from biodegradable and non-toxic materials, making it safe for humans and the environment. The solution is also hypoallergenic, making it suitable for people with sensitive skin. The foam produced by the machine is non-staining and easy to clean up, making it perfect for indoor and outdoor events.
Our machines let you adjust the foam to suit your needs, whether you want a light dusting, a mountain of foam, or anything in between. So choose the suds suitable for you and your party, while we do all the setup and breakdown!
Select Your Date
  Foam Machine Rentals

Foam machines and add-ons for all your foam party needs.